Step 1
Download the free RouteThis Helps app onto your phone or tablet from the App Store or Google Play.
Once installed, open the app and click Begin. You will then be asked to enter a code. Please use the code: ELMT.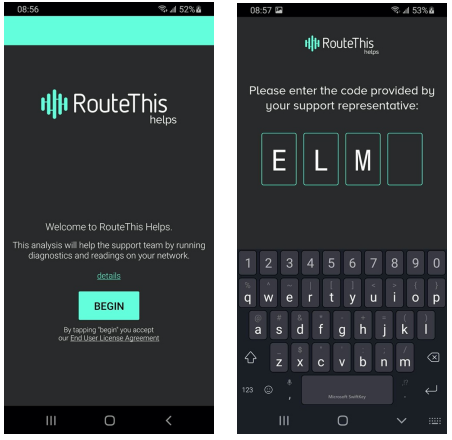 Step 2
Select Network Scan to start the diagnosis. Make sure you are standing next to your TV (about 1m or 3 feet away) before starting the scan. The scan takes about 2 minutes. Do not minimize the app or check notifications while the scan is running.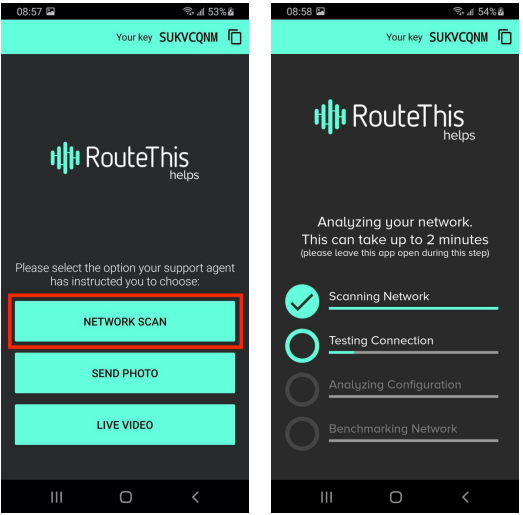 Step 3
When the scan completes you will see a screen displaying your speed test result and an overall look at the health of your network.
To see suggestions on how to improve your TV's connection to the network, click IMPROVE TV PERFORMANCE at the bottom of the screen. Follow the instructions on the following screen to solve your connection, slow speed, or buffering issues!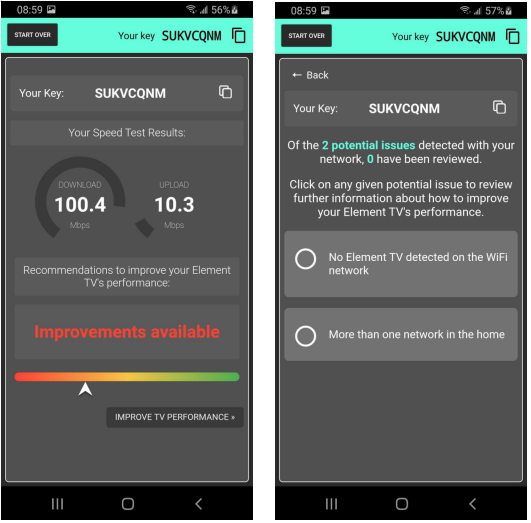 Need Further Assistance?
Our Technical Support team is available at 844-334-2355
Running a scan is helpful and will speed up troubleshooting. Each scan you run will produce a unique key in the top right which you should provide to us for further troubleshooting purposes. Make sure to tell our representative on the phone that you have run a scan and share your key with them.